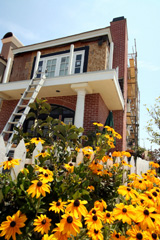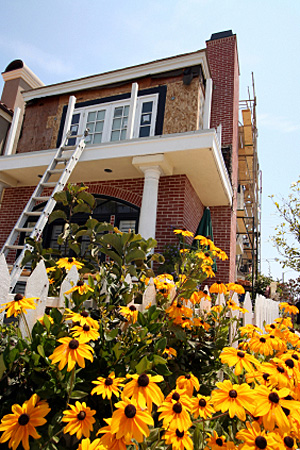 A second-story dormer addition is under construction on this red brick home. An aluminum extension ladder provides access from the ground to the front of the construction site, while metal scaffolding surrounds the walls of the addition at the back of the house. Delicate, gold-colored flowers grow profusely in front of a white picket fence that surrounds the property.
---
These search results emphasize USA information resources and solution providers.
Copyright 2007-2022 Zeducorp.
All rights reserved.

Room Additions - Custom Search Results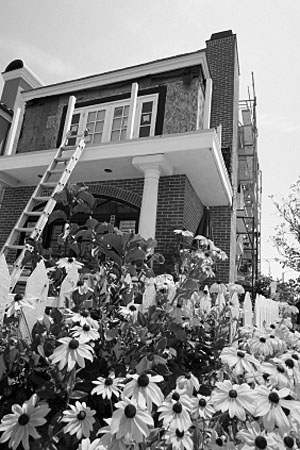 New Dormer Addition
Gray Scale Version